The elegant Technoheater 'Helios' heater creates the perfect combination of lifestyle and comfort, ideal for indoor and outdoor use. Suitable for Commercial or Private use for Bars, Restaurants, Hotels, Golf Clubs, Patio, Terrace, Garage, Balcony, and many more uses.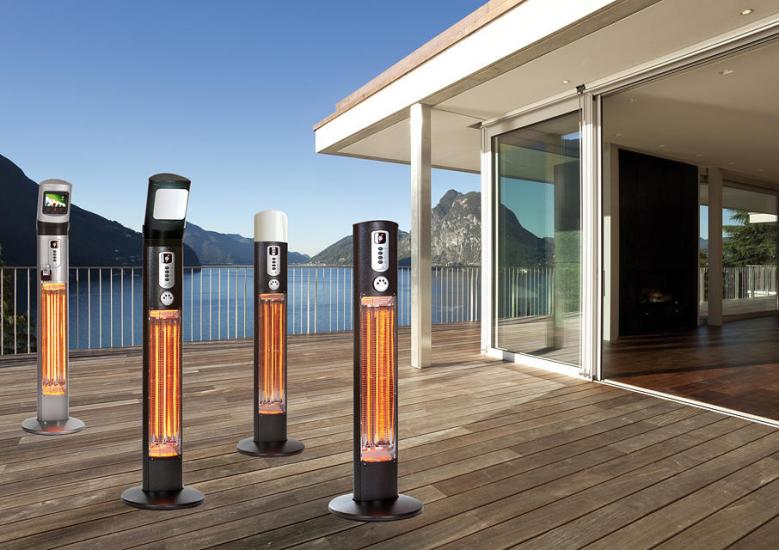 The Helios creates a pleasant atmosphere with its sleek, attractive metallic housing (height 152 cm) it is weatherproof and very durable. The 'Patented' carbon fibre heating elements produce heat in resourceful ways, which operate at low running costs and cuts carbon emissions by 85% compared with gas patio heaters. Technoheater™ is smart, economical, and consumes little energy through clever innovation, design and technology. This makes the Helios one of the most efficient environmentally friendly heaters in the world; and so one of the finest portable heating resources available in today's market.
We are that confident that you will be impressed by the performance and efficiency of this revolutionary heater, so why not 'try before you buy' and test it for yourselves by hiring one from us for the weekend before you decide to purchase.
Call us now on 0121 3082230 to book yours..